Print Page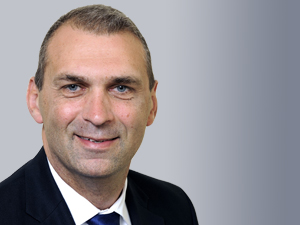 We asked entrepreneur Gino Heilizer (MBA '99) of Arlington, Virginia, about the investment company he started in 2004 and the search fund incubator he is launching to benefit recent MBA graduates.
You are a founding principal of Solomon Hess Capital Management. Tell us about the company and your work there.
I am a portfolio manager at Solomon Hess Capital Management. We manage $425 million of assets on behalf of high net worth individuals and institutional investors. We primarily invest in small business loans and securities originated via the SBA 7(a), SBA 504, and USDA Business and Industry programs. Since we founded the firm in 2004, we have invested in more than 1,400 loans and deployed more than $800 million of capital.
Our firm is named after my grandfather, Solomon Hess, who owned a small garment factory in Berlin that the Nazis confiscated immediately after Kristallnacht. He and my mother soon fled to Holland, where they spent the war years in hiding. They immigrated to the United States in 1947. I always thought it would be nice to name a business after him especially since he was a small business owner himself.
You also are starting another business. What is that, and how did you come up with the idea?
We are establishing a search fund incubator at our office in Falls Church that will give recent MBA graduates the opportunity to search for and hopefully acquire small businesses to operate. This search fund model is gaining popularity at some of the top business schools. Young professionals who are interested in working for themselves are attracted to this concept - it is a way to be entrepreneurial but at the same time take on less risk than starting a business from scratch. We will provide office space and administrative, marketing, financial, and moral support to the searchers as they attempt to find a business to purchase. We view this as a natural extension of our existing business of providing small businesses debt financing.
What other experiences have you had since you graduated from Georgetown?
I founded an internet startup called StockGift.com right out of business school. It was a broker dealer that made the gifting of securities easier for people, especially for wedding and baby gifts. StockGift.com was my project for my entrepreneurship class at Georgetown. After that I worked in structured finance for a few years before starting Solomon Hess with my business partner in 2004.
What is your favorite Georgetown memory?
Taking Paul Centenari's entrepreneurship class my second year was a formative experience. It was great to learn from someone who had successfully gone out on his own and to hear about the sacrifices he made and the rewards he earned by buying and running his own business. I don't think I would have become an entrepreneur without taking that class.
What inspires you?
My partner and I enjoy working in "win-win" businesses. That is why we are excited by the search fund model, as it should provide us with an acceptable rate of return and the searcher with a new entrepreneurial career. Additionally it will be nice to try to create a conduit for Georgetown grads that helps launch them from the classroom to the boardroom of a business. This should be fun.